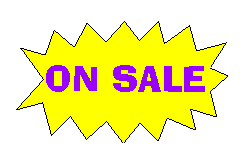 THAT KIND OF WOMAN - (1959/b&w) 92 min:
Starring: Sophia Loren, Tab Hunter, Barbara Nichols, Jack Warden.
Sophia Loren stars as an Italian girl, Kay, who enjoys a brief wartime romance with American paratrooper Red (Tab Hunter). But Kay is already the property of a suave millionaire (George Sanders) known only as "The Man." When next we see her, Kay is living Hollywood's concept of the life of a kept woman with a luxurious apartment and a limitless wardrobe. When Red reenters her life, she forsakes her wanton lifestyle -- only to lose her newfound love to enemy bullets. An underappreciated comedy-drama directed by Sidney Lumet.


Buy on DVD for $12.00