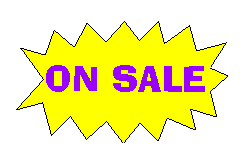 THE LEGEND OF FRENCHIE KING (1971/French-Spanish-Italian) (Color) 97 minutes: English Dubbed
Starring: Brigitte Bardot, Claudia Cardinale, Michael J. Pollard.
Set in New Mexico in 1880, this Spaghetti-western-comedy exploits the sex-kitten attributes of Bardot and her four eye-appealing sisters. They keep their father's legend alive by robbing trains while disguised as men. After stealing the deed to the Little P Ranch, the five gals move in and discover they are sitting on a fortune in oil. BB's rival, Cardinale, also learns the property's worth and tries to buy the land. After a fair amount of feuding, with marshal/dogcatcher Pollard in the middle, BB and CC become the best of friends.