GREETINGS: So pleased to announce that CINEMASIRENS is now celebrating itís 16th year as an online store and photo gallery. In celebration of this event we are having a very special ANNIVERSARY SALE featuring a few of our more popular titles over the last few years. As many of you know we try to locate rare, unique, out of circulation and just plain impossible to find titles that collectors seek out but are generally unable to buy. So let us begin with a fan favorite and one of ours as well:

SON OF SINBAD is an 1955 American film starring Dale Robertson, Sally Forest, Vincent Price, striptease artiste Lili St. Cyr, and a wide variety of characters including 127 women. No surprise there as it was produced by, at that time, the richest man in the world Howard Hughes, the owner of RKO Pictures. Aside from his wealth and fabled eccentricities, he was known to be quite a ladies man and rumored to literally have a harem of women under contract to the studio with many of them living in bungalows paid for by him. It features as much bare flesh as could be gotten away with at the time as well as raucous comedy dialogue. It occasionally shows up on Turner Classic Movies but has never been released for mainstream sales on DVD, thus a treasure to be bought and enjoyed. Check out the trailer at https://www.youtube.com/watch?v=xnNBcdMorqA and a decadent dance by beautiful Sally Forest at https://www.youtube.com/watch?v=B8jd8Jzan-8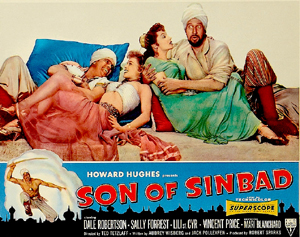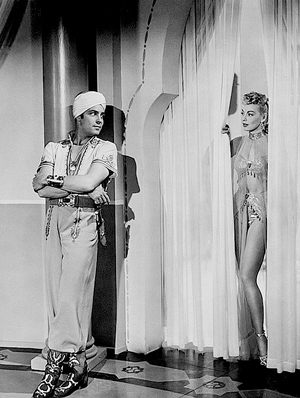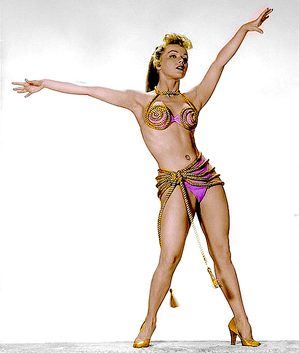 A FINE PAIR is a 1968 Italian crime comedy shot in America starring Rock Hudson and Claudia Cardinale. Although Hudson is rather stiff throughout most of the movie as befits his uptight police captain character, Cardinale is beautiful, funny, sexy, and has a visible flair for screwball comedy. A light musical score by Ennio Morricone lifts it up a bit but sadly it not as slick as the Universal films Hudson starred in years earlier. It is, however, worth viewing for those who are fans of the duo, and the opportunity to see them both together in this onetime casting. Get a taste of its flavor at https://www.youtube.com/watch?v=wgckzK8_y_Y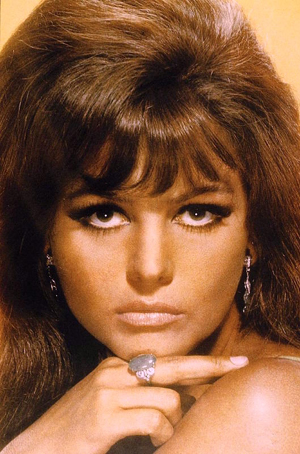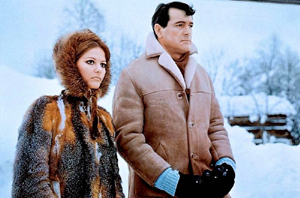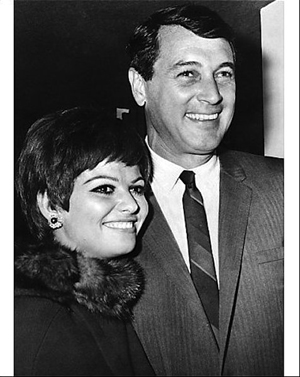 Last, but certainly not least, is the lost film and one of our most popular IT HAPPENED IN ATHENS starring Jayne Mansfield. The story focus on a participant in the first modern Olympic Games taking place in Athens Greece. Filmed in the Fall of 1960 this would be Mansfieldís last picture for Twentieth Century Fox before her career suffered a setback and she was hired to appear in low budget British and European melodramas and comedies. She is still quite lovely, funny and charismatic, and you can see her flaunting her statuesque figure in lingerie at https://www.youtube.com/watch?v=fXqe_ndyR0A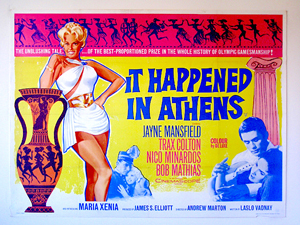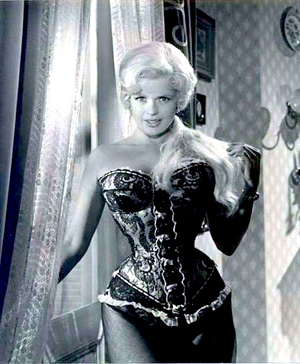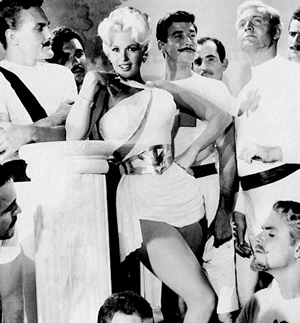 Thanks for all the continued support throughout the years and, as always, feel free to contact us with suggestions, questions and comments.
SEASONíS GREETINGS: CinemaSirens is now celebrating 15 years of providing fans and collectors with an eclectic mix of rare and unique motion pictures starring legendary ladies of the silver screen. Most of the titles we have managed to locate and offer are either unavailable to purchase or unseen on traditional broadcast platforms. So, as a way of thanking you all for your loyalty and patronage we are offering a very special holiday discount for the first time on the following all time best sellers at the lowest price ever of only $12.00: Anthony Newley cast his wife Joan Collins and 1969 Playboy Playmate of the Year Connie Kreski in his outlandish vanity production CAN HEIRONYMOUS MERKIN EVER FORGET MERCY HUMPPE AND FIND TRUE HAPPINESS? It was so outrageous and sexually over the top for its time that when the couple divorced Collins tried to have the film suppressed as part of her settlement with Newley. Filled with naked women, music, Milton Berle and Georgie Jessel it must be seen to be be fully appreciated!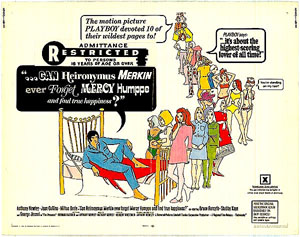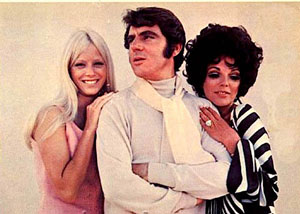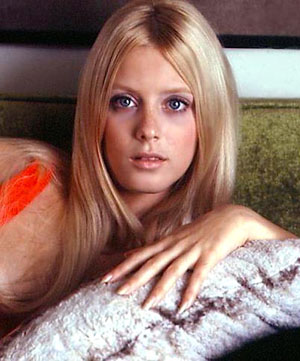 An incredibly sexy Elke Sommer was joined by most of the stars of the TV series Hoganís Heroes in THE WICKED DREAMS OF PAULA SCHULTZ. A layout promoting both her and it appeared in Playboy but the film got buried by distributors and remained a curiosity piece for decades. Worth checking out to see Elke in her prime joined by the most improbable cast she ever shared the screen with!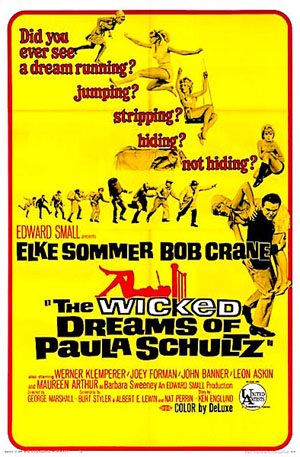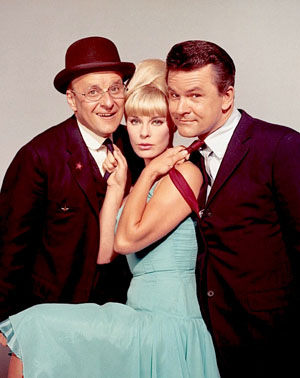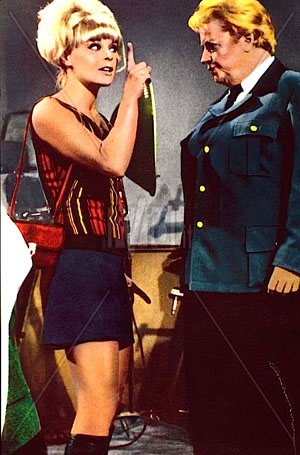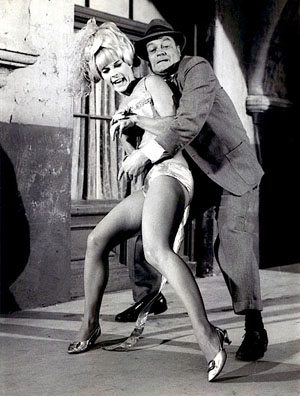 Gina Lollobrigida plays a call girl courted by Anthony Franciosa the son of Greek shipping magnate Ernest Borgnine in GO NAKED IN THE WORLD. That casting combination alone would be cause to draw attention to it along with the scathing response by noted film critic Bosley Crowther who wrote ďHere is a film that its producer-not the censor not anybody else just itís producer-should have taken out and burned.Ē Any movie during that period starring these known stars receiving such a response begs for attention and it has been one our top titles for years so join the throngs of admirers today!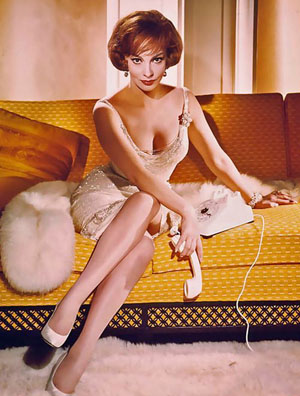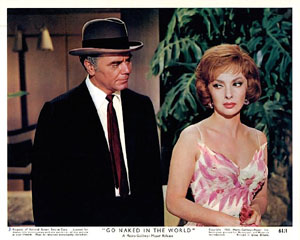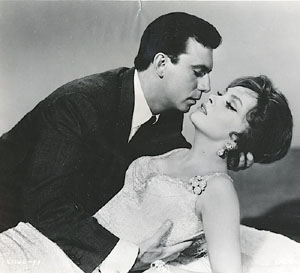 GREETINGS: We've been very busy over the last few months preparing for the launch of our new online CINEMASIRENS CHANNEL. You will still be able to purchase hard copies of movies from this site as you have been doing for the last 15 years but new options are about to emerge. Meanwhile, until everything is in place and we can announce the launch with the proper fanfare, check out the following: Although the comedy team of ABBOTT & COSTELLO are most certainly not the kinds of "talent" we usually present here, there is a method to our madness. Throughout their career incredibly beautiful and talented women were highly visible in all their vehicles and JACK & THE BEANSTALK is no exception to the rule. In this independent feature shot away from Universal Pictures with a musical score and in COLOR, blonde newcomer SHAYE COGAN is given lots of screen time but it is statuesque DOROTHY FORD who has captured our attention. Standing at over six feet she plays an offbeat love interest for Costello when he enters the giant's castle, and does an hilarious comic dance routine with the roly poly comic. To see more of her ample charms on display be sure to visit our GALLERY. This special DVD version was transferred digitally frame by frame from a pristine 35mm print and is far superior to other versions to be found elsewhere. We are proud to add it to our catalogue.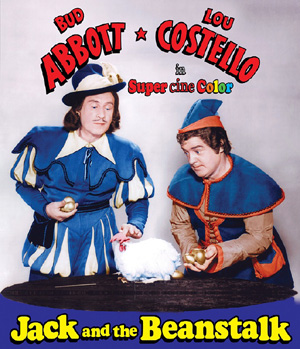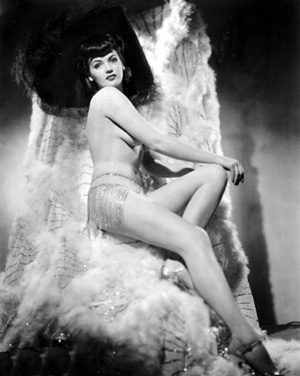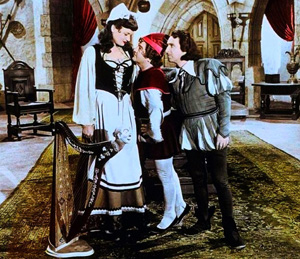 In a world where same sex marriage has been sanctioned and a transgender athlete gets magazine covers followed by a huge television deal, interracial relationships are barely noticed but such was not the case in the conservative 1950s. When black and beautiful DOROTHY DANDRIDGE played the mistress to the very white CURT JURGENS in the motion picture TAMANGO the outrage was immediate and vehement. The film was banned in both the United States and France because of concerns that it would disrupt the social order and lead to anarchy. Critic Leonard Maltin noted that "Dandridge is excellent in the complex role of slave and mistress," and "the film was way ahead of its time and ripe for rediscovery." Rediscover it yourself and see what caused all the commotion. You can also discover why DANDRIDGE was so physically appealing in some photos we have posted in our GALLERY.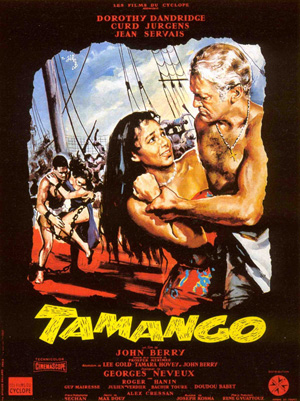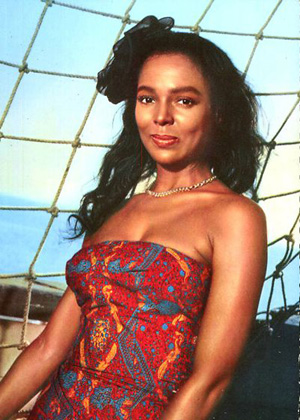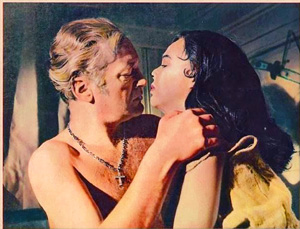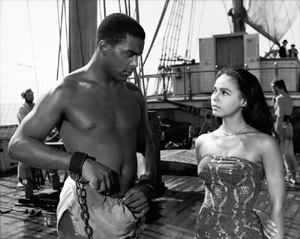 Much to our surprise there has recently been a strong interest in softcore sexploitation movies of the 1970s and we have been shipping more than ever before. Perhaps it is a response to the plethora of hardcore sex available on the internet or perhaps a longing to return to simpler times when something was left to the imagination. We hereby offer a true "classic" of the genre brought to you by those creative folks at Independent International Pictures...CINDERELLA 2000. It's got music, science fiction, girls with costumes and absolutely no costumes, and was a big hit when first released. Most definitely a campy curiosity piece and a true find for fans of the genre.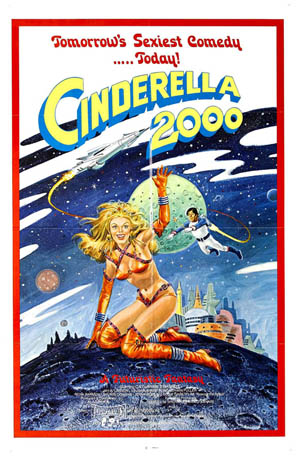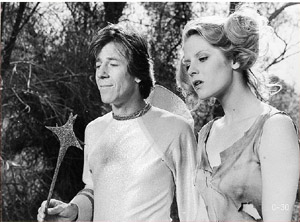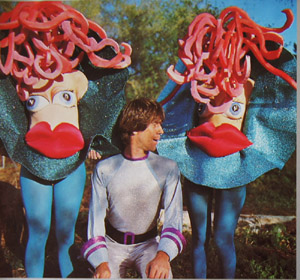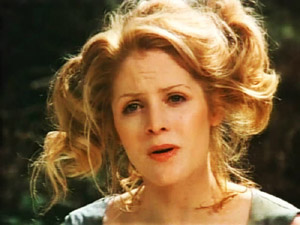 Additional photos and information is available by clicking on to the title(s) of your choice. More to come both right here and in our upcoming streaming and downloading platforms. Stay tuned.
GREETINGS: As we begin a new year what could be more appropriate than to go back in time and dig into our vaults for another round of movie masterpieces for our CINEMASIRENS film fanatics? Well, okay, maybe not exactly masterpieces in the literal sense of the word, but most definitely stimulating, thought provoking, and worth the price of admission. In keeping with that overview, allow us to present a new round of vintage photoplays painstakingly curated by our highly selective and opinionated staff:

Once upon a time a very wealthy businessman named MESHALOM RIKLIS met a much younger woman who aspired to achieve fame as an internationally renowned actress. The result of that literal marriage was his financing a movie that has gone down in history as one of the trashiest movies ever made even rivaling SHOWGIRLS. Thus we proudly present the 27 year old PIA ZADORA in the 1982 film version of James M. Cain's novel BUTTERFLY. Filled with scenes of father-daughter incest, nudity, and even an appearance by a scene stealing Orson Welles, we highly recommend taking a trip on this particular roller coaster ride. Once again we are pleased to bring to light another celluloid mindblower that must be seen to be believed.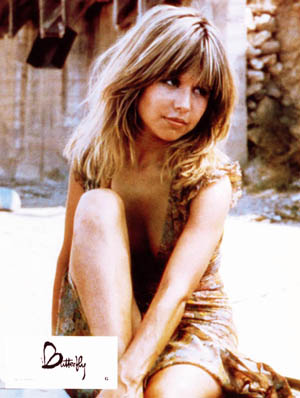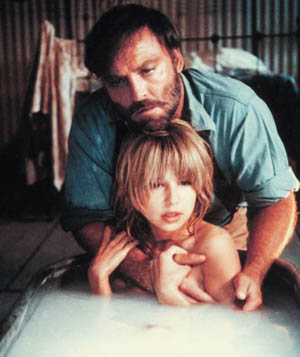 Next we take a journey on the highway to hell with a fine example of sleazy exploitation excellence, ANGEL'S WILD WOMEN. This cheap and cheesy 1972 biker film produced and directed by cult auteur Al Adamson centers on a group of tough motorcycle mamas who leave their cycle gang boyfriends to go on a violent rampage. No flower power hippy dippys in this one just but a steady stream of sex, drugs, violence, and topless tarts. Originally titled SCREAMING ANGELS, this reworked and renamed version was a big box office success when first released on the drive-in movie circuit.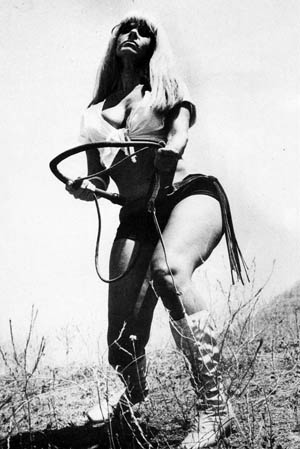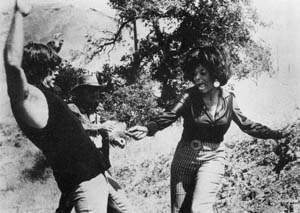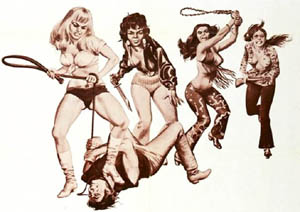 And as a final tasty morsel in our trio of titillating titles, we bring you an insider's look at the world of professional female wrestling circa 1951 originally called RACKET GIRLS but presented here as the more appropriately monickered PIN DOWN GIRL. Filled with gangsters, woman of easy virtue, and the abundantly endowed PEACHES PAGE in various stages of dress and undress, you can never go wrong with a movie filled with gal grapplers who are always working out in skimpy gym outfits as an addendum to the main plotline.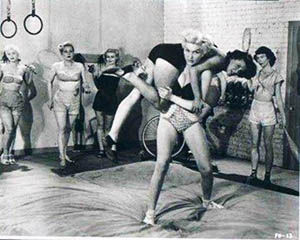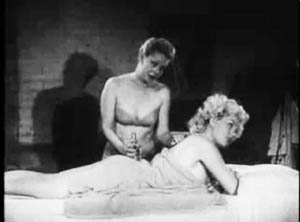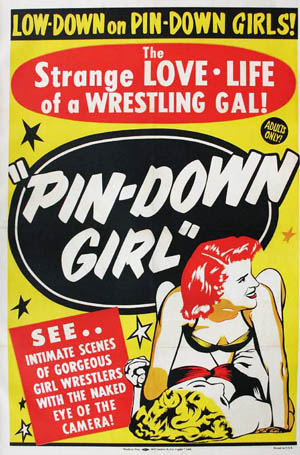 For more in-depth information and visual stimuli, click on to your title(s) of choice. And be sure to indulge your curiosity about the infamous PIA ZADORA by checking out what got her hubby to put up all that money for her film career by visiting our GALLERY section. You can't make this stuff up!
GREETINGS: The ageless SOPHIA LOREN continues to be one of the most popular and best selling stars to this day on CINEMASIRENS. Our UPDATE marks the unearthing of a rare motion picture that literally propelled her into becoming a household name all over the world. The 1954 Italian drama THE RIVER GIRL was released in the United States as WOMAN OF THE RIVER, and we are proud to present it here for the first time. Although a marked departure from the ribald future comedies that would cement her place in celluloid history, her youthful beauty and smoldering sensuality give reason enough to add this movie to the LOREN collection of must-have titles.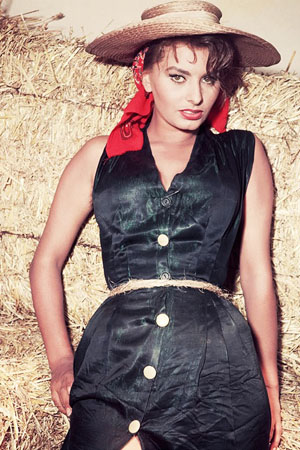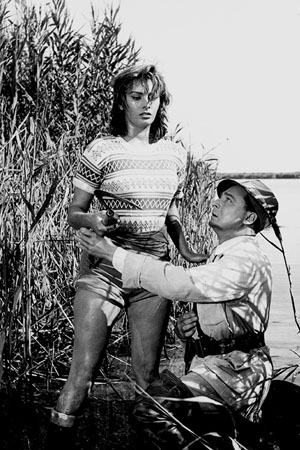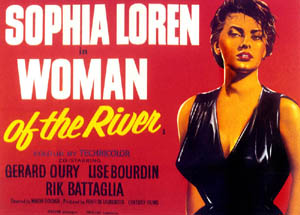 If you were a fan of latenight erotic cable movies a decade ago, titles such as LORD OF THE G-STRINGS, PLAYMATE OF THE APES, VAMPIRE VIXENS and other classics of the genre would be very familiar to you. The coterie of starlets who doffed their duds in these epics built a fan base while working out of New York, and the top ladies of the genre are here in the never-before-released compilation video B-MOVIE QUEENS:BARE & BEAUTIFUL. Witness the early career exploits of KATIE JORDON, A.J. KHAN,VICTORIA VEGA in all their naked, dancing, gyrating glory, and relive the scandalous days of underground Manhattan cable television.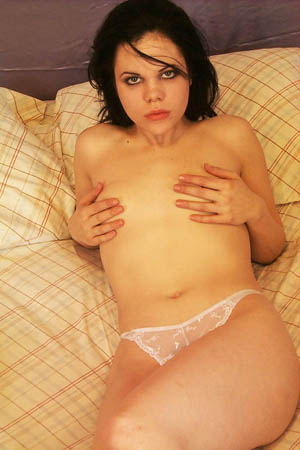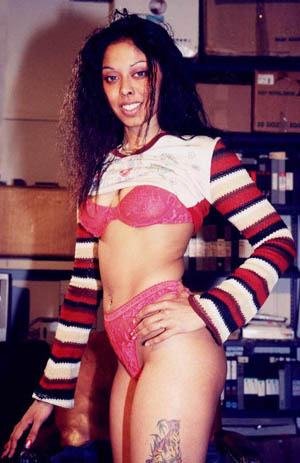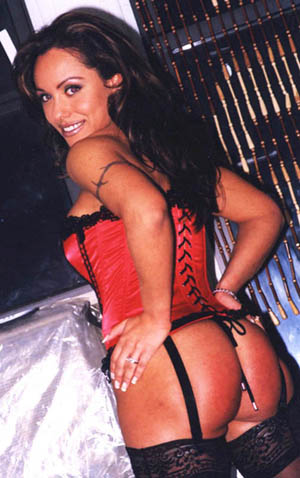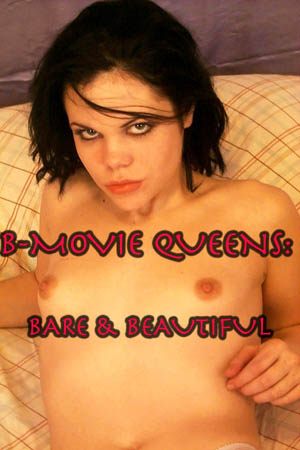 A classic example of early U.K. exploitation filmmaking, 1960's BEAT GIRL, aka WILD FOR KICKS, is a fascinating time capsule of England and it's head-on collision with the newly minted rock & roll youth culture. This wonderfully sleazy juvenile delinquent drama has it all...beatniks, nymphets, car races, strippers, murder, and a groovy soundtrack by John Barry who will later go on to score James Bond movies. Worth checking out!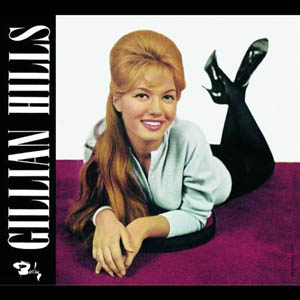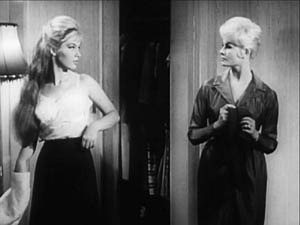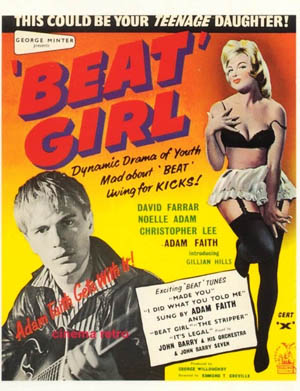 So there you have it. A potpourri of wonderfully entertaining vintage yet still-vibrant productions we present with obvious affection and pleasure. Click on the titles for more information and make sure you have a big bag of popcorn when you settle in to watch them!
GREETINGS: Once again we celebrate the holiday season here at CINEMASIRENS with some of the most beautiful and desirable women ever to flaunt their fabulous faces and flesh on film. As a symbol of the joy to be shared, we start with ELIZABETH TAYLOR giving forth with yuletide salutations literally in living color. And since we also embrace the now forgotten world of black & white imagery, we also have posted an international array of glamour gals who decorate not only our site, but also CHRISTMAS trees and hot flaming fireplaces as well. These sultry stars not only appear here in our gallery, but also can be found in a number of rare and unique movies available for your purchasing and viewing pleasure. Check out these classic pinups of MARILYN MONROE, DIANA DORS, ANITA EKBERG, and JULIE CHRISTIE from the 1950s & 1960s as they don't make them like they used to.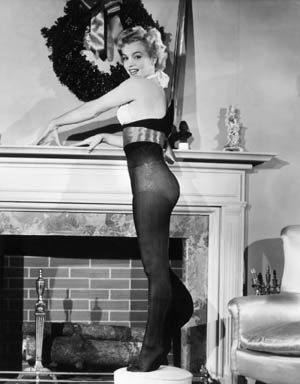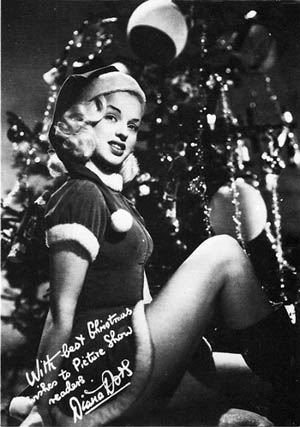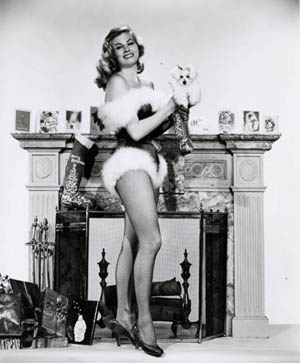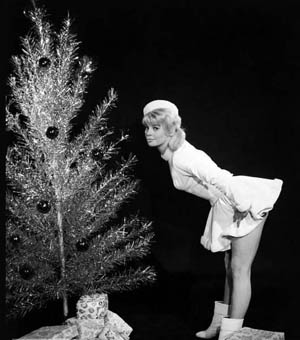 And to commemorate the holiday we are offering the following best selling titles at the lowest sale prices ever: JOANNA CAMERON will live in the hearts of minds of boys and grown men forever thanks to her stint as the goddess ISIS on national tv. In BS I LOVE YOU fantasy becomes reality as we get to see this striking sixties swinger exposing more flesh than ever before. A difficult cult classic to find and one of the most popular titles we have ever presented.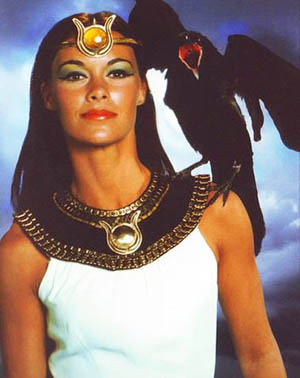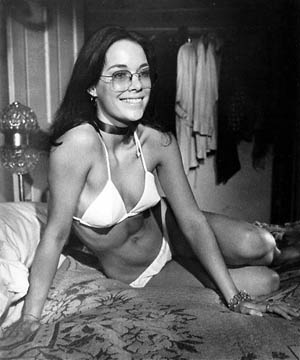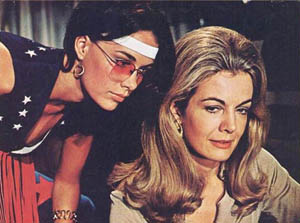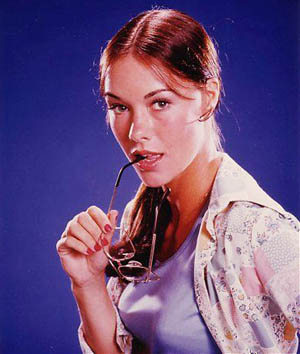 KIM NOVAK was a huge star in the 1950s but still had the allure that made her famous in 1968 when she appeared in THE LEGEND OF LYLAH CLARE. Although the film bombed when first released as critics trounced it for being flamboyantly awful, today many think that it is so bad it's good and it has been an ongoing best seller. Terrible or wonderful...you be the judge.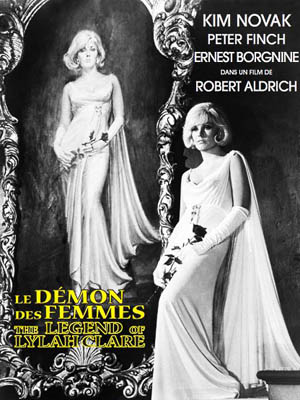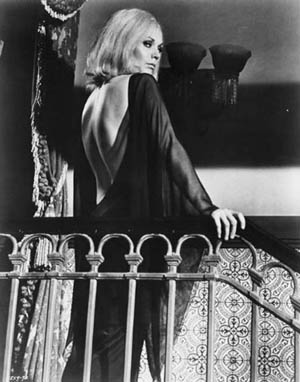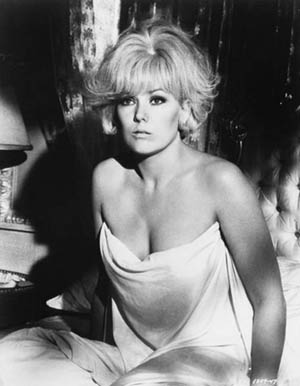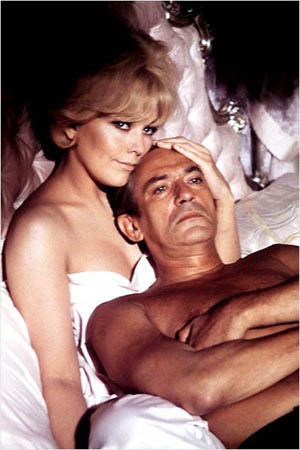 VICTORIA PRINCIPAL has a worldwide fan base thanks to her years on DALLAS and many other tv appearances but here she is a young and unknown starlet who appears in THE NAKED APE. As Hugh Hefner financed the movie it was no surprise that she did a nude layout for PLAYBOY to promote the cause. Largely unseen and underappreciated, her breathtaking youthful beauty and innocence are cause enough to add this to your collection.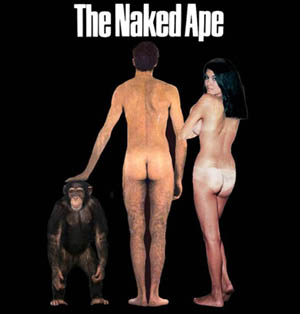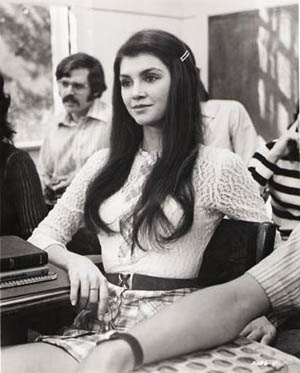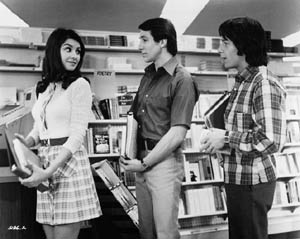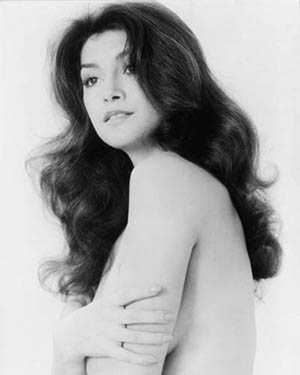 Click on to your title of choice for additional information and the blowout sale prices of these highly coveted movies. It's the first time we have ever reduced their costs so MERRY CHRISTMAS and happy shopping!
GREETINGS: As those of you who have been followers of CINEMASIRENS know, we have always been receptive to requests and inquiries pertaining to movies which seem to have disappeared in time. With that in mind, this month we address those issues by offering up titles which are rare, unique, and feature fan favorites who continue to be in demand. RAQUEL WELCH is still vibrant and beautiful even in her golden years but she was absolutely stunning when she first appeared onscreen in the sixties. Check her out in all her nubile glory in THE BIGGEST BUNDLE OF THEM ALL where she can be seen cavorting in an assortment of bikinis and skintillating, revealing outfits. A silly frothy comedy with ROBERT WAGNER when he was almost as pretty as RAQUEL and a flick many of you have been searching fruitlessly for until now.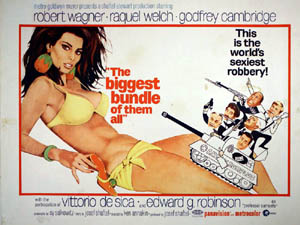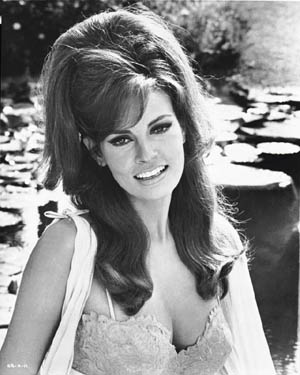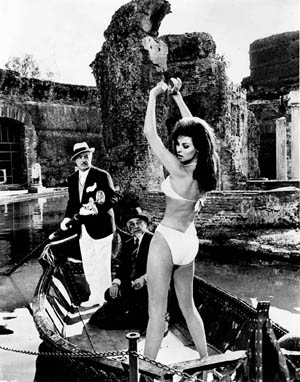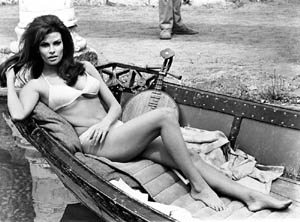 Breathtaking and abundantly endowed LANA WOOD may have been underappreciated and underused during her short career, but her breast baring appearance in DARK EYES has made that title one of our biggest sellers. We were finally able to locate her lost performance in A PLACE CALLED TODAY, a gritty exploitation flick co-starring the often naked and abused CHERI CAFFARO, and though LANA is only seen topless in a brief love scene, how could we pass up an opportunity to offer her to you?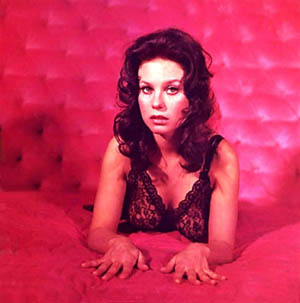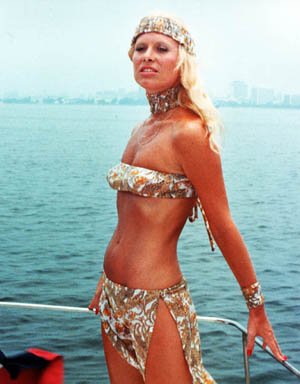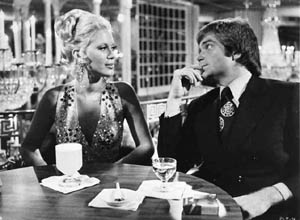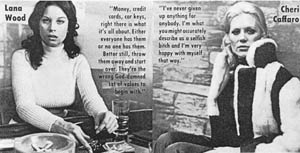 Last, and far from least, is the cult classic BLONDE IN BLACK LEATHER which teams the dynamic duo of CLAUDIA CARDINALE and MONICA VITTI. A strange mix of comedy and drama, it nevertheless allows us to see both of these lovely ladies in their prime and amply demonstrates the full power and screen presence which made both of them so popular during their reign.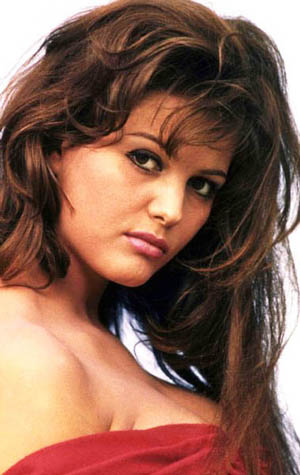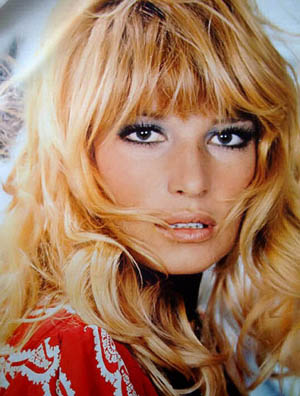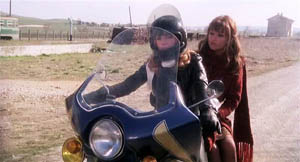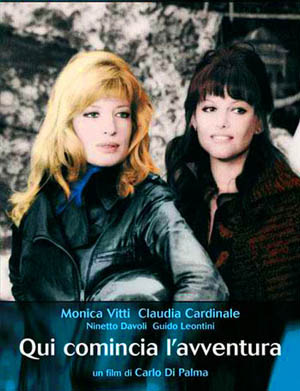 For additional information click on the title(s) of interest and make sure you visit our newly posted GALLERY section. There you will find some invigorating images of the scintillating sirens who star in our saucy selection of lost cinema. What better way to welcome a new season?
GREETINGS: During the last few months we've been scouring the globe for more of the rare and unique movies we've been offering on CINEMASIRENS since we opened. As the world changes over to digital as opposed to analog it has become increasingly difficult to find films prints and video masters but we remain undaunted in our efforts. In addition to our searches we have also gone back to producing our own features starring lovely female newcomers from the East Coast. Therefore, this month we are bringing you a combination of the old and the new beginning with: One of the most popular model/actresses on our site is the beautiful and abundantly endowed JUNE WILKINSON. Appropriately dubbed "THE BODY" for her incredible physical charms, we are thrilled to finally be able to offer a film we have been searching for and not able to find until now, TWIST ALL NIGHT aka THE CONTINENTAL TWIST. Although shot on a very low budget it stars the incredible LOUIE PRIMA along with his high energy backup band, SAM BUTERA & THE WITNESSES and is worth checking out. JUNE does a surprisingly credible acting job and the irony here is that they keep her torso wrapped up and covered until she is finally unleashed to shake her booty in the last part of the flick. Definitely a must have for fans of this bountiful babe.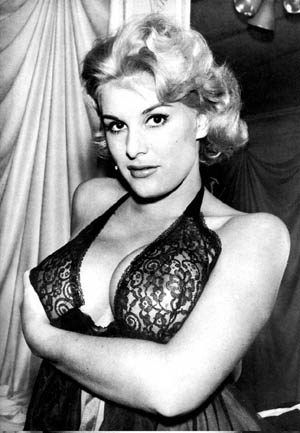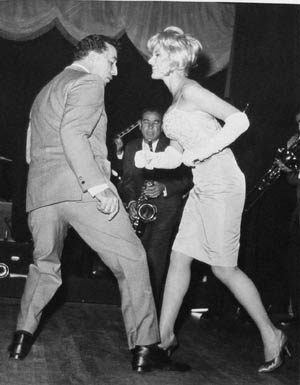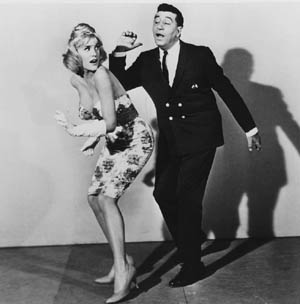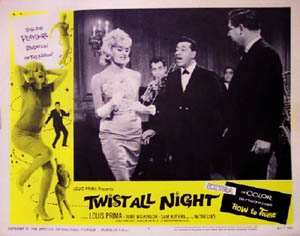 And for something incredibly different, we bring you our own in-house production of the fantasy dramatic comedy EROTIC ARRANGEMENTS. Set in New York in the early 1990s, before the arrival of the internet and easily accessible saucy stimulation, it tells the story of a Wall Street tycoon who sees a great future in selling nubile female flesh on video. PLAYBOY model FELICIA opens up the story with a montage of scenes to come, and you can catch a preview of some select vignettes on YouTube by going to https://www.youtube.com/user/EroticArrangementsTV?feature=mhee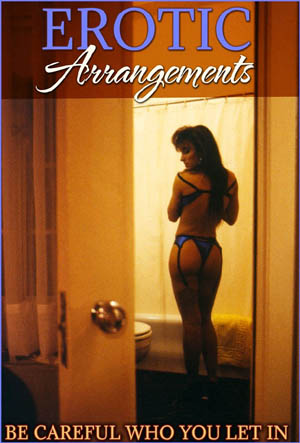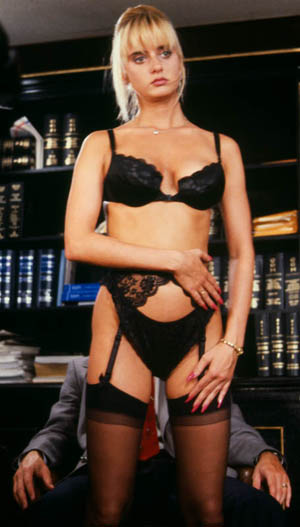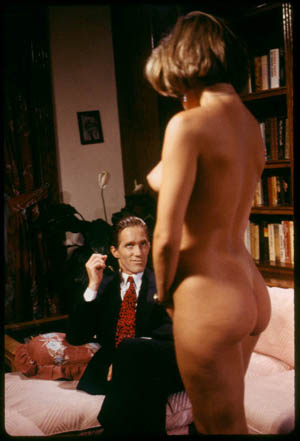 At the tail end of our presentation is another racy comedy starring two of our favorite femmes from the swing sixties, ELKE SOMMER and ANGIE DICKINSON. They team up with the oddly coupled DICK VAN DYKE and JAMES GARNER in THE ART OF LOVE. It takes place in Paris where con man GARNER convinces his starving artist roommate VAN DYKE to fake his death to increase the value of his paintings. With SOMMER and DICKINSON as eye candy, this picture is a good example of the kind of teasing comedies that were being shot during that era.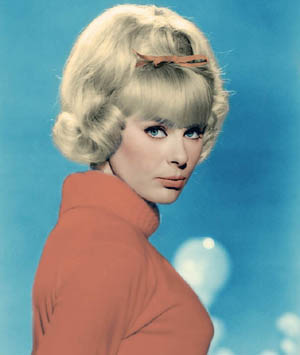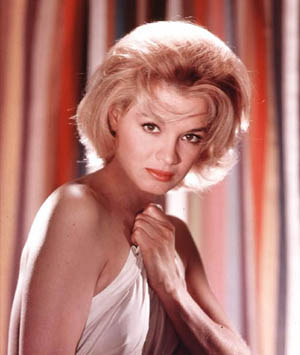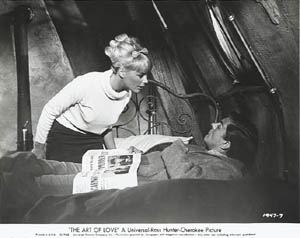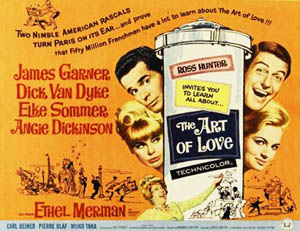 For additional information and visual material, click on to your title(s) of choice. As the weather begins to warm up it is our intention to turn up the heat on CINEMASIRENS by bringing you more of the sizzling screen sensations who continue to stir our senses and keep our imaginations running wild. And make sure to take a gander at our GALLERY section featuring some incredible vintage photos of immortal pinup girl JUNE WILKINSON. Enjoy!
November 2012
In our previous UPDATE of CINEMASIRENS we posted movies and pictures geared to the world of exploitation and got a tremendous response. Obviously fans of the site and collectors of rare and unique films starring legendary ladies of the silver screen have a strong affinity for comely cuties. Therefore, we are following up this time out with a trio of flicks featuring cult queens such as: SUZY KENDALL is no stranger to our site as she stars in the offbeat and popular feature THE PENTHOUSE with another fan favorite MARTINE BESWICK. Add LESLIE - ANNE DOWN to the mix and throw the two of them into the frightfest thriller THE CREEPERS (aka ASSAULT) and you have all the makings of a tasty little titillating movie morsel. The action takes place in an all-girls finishing school in England and we all know how kinky the Brits are when it comes to young schoolgirls in short skirts and dangerous situations. Worth a peek for sure.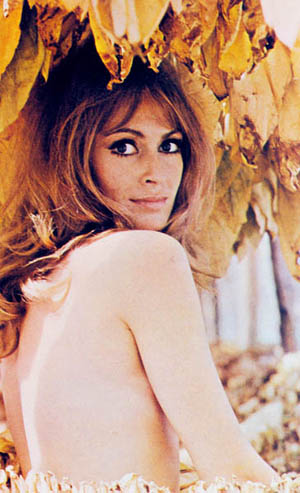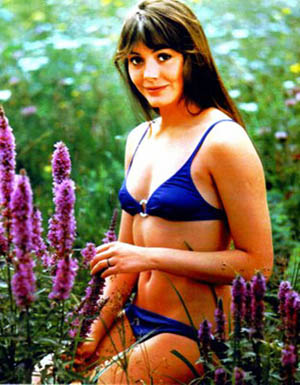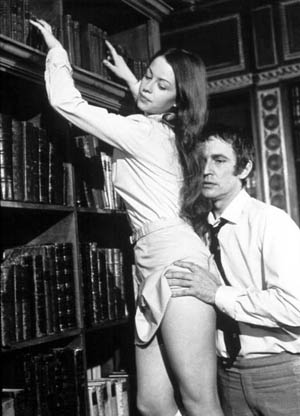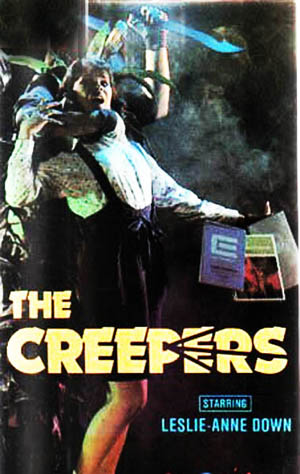 TRACI LORDS gained notoriety and became a household name when it was discovered that she was underage while starring in X-Rated movies. Since then she has gone on to starring and co-starring in a wide variety of movies and television shows. In the raunchy comedy FAST FOOD she not only keeps most of her clothes on but also is billed with such luminaries as JIM VARNEY and MICHAEL J. POLLARD!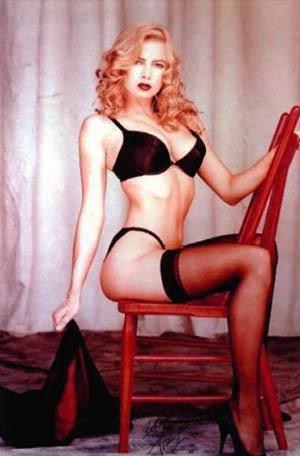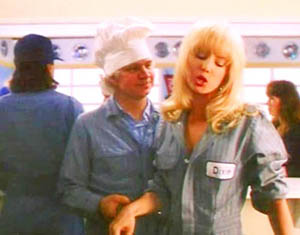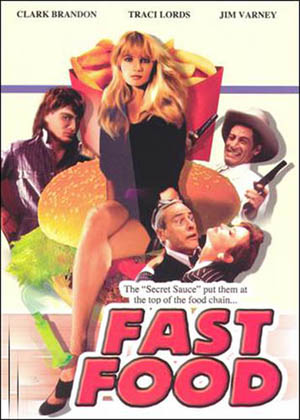 Stunningly gorgeous and charismatic brunette EDWIGE FENECH was a huge international star from the 1960s to the 80s.With her lustrous long black hair, lovely, sensuous face, full, shapely often undraped figure and smoldering screen presence, she was a much sought-after actress in a diverse array of European productions made in Italy, France, Spain and West Germany. Fenech achieved her greatest enduring cult cinema popularity by starring in several superior Italian giallos for director Sergio Martino. BLADE OF THE RIPPER was at the top of the list and its unflinching blend of sex, nudity and violence makes it a unique piece of cinema history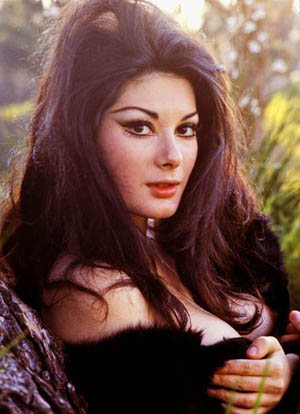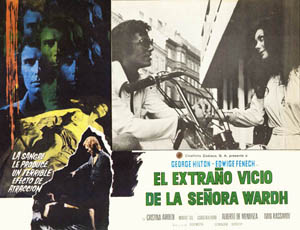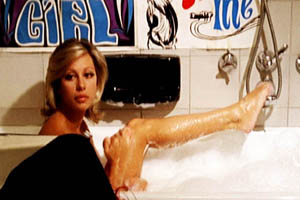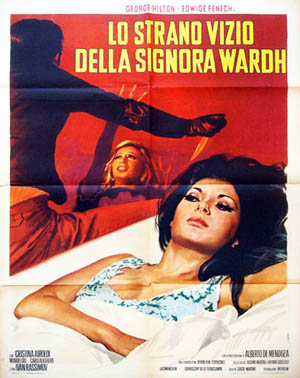 Additional information and photos are available when you click on to your title of choice. In addition may we suggest as always that you visit our GALLERY section for more glamour photos of individual stars. And for a more uncensored look at our CINEMASIRENS be sure to check out our updated posting on our YAHOO GROUP. This time out CULT QUEENS are KINGS!
August 2012
This month CINEMASIRENS takes a side road in the world of motion pictures and brings to light once again the comely cuties of yesteryear who obligingly doffed their duds for their art without hesitation. Thanks to the producers and directors and talent who chose to work in the field of exploitation, we are able to bring you the following monuments to maidens and mammaries: VENUS IN FURS aka DEVIL IN THE FLESH is based on the infamous S&M novel by Leopold Sacher-Masoch. The object of desire and the leading player in this twisted melodrama is the stunningly beautiful LAURA ANTONELLI. Here she changes her image by changing the color of her hair to blonde and engaging in the kind of misbehavior that shocked the world at the time but now is just another shade of grey in the world of cyberspace sex.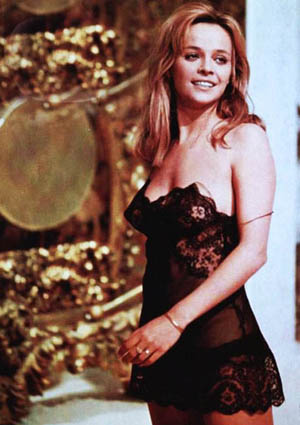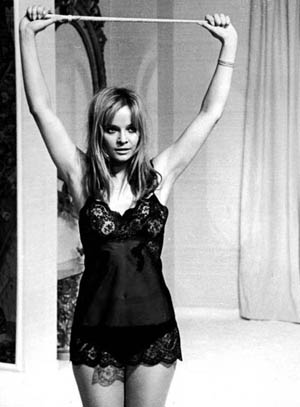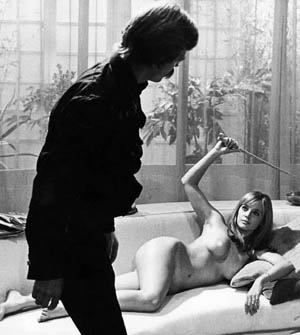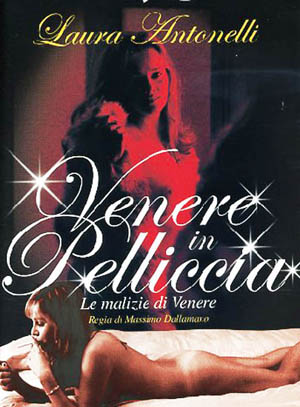 THE NEW ADVENTURES OF SNOW WHITE aka GRIMM'S FAIRY TALES FOR ADULTS is certainly not a version designed to entertain the kiddies. The incredibly sultry MARIE LILJEDAHL of INGA fame is at the center of this dark and somewhat violent version of the familiar stories so that alone makes it worth watching. It also helps that she is frequently naked as the pure as driven SNOW WHITE so how can you go wrong?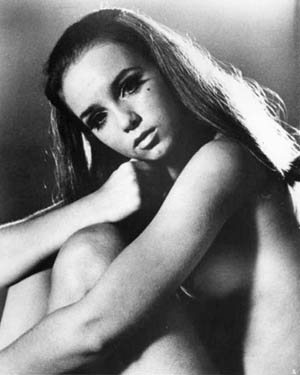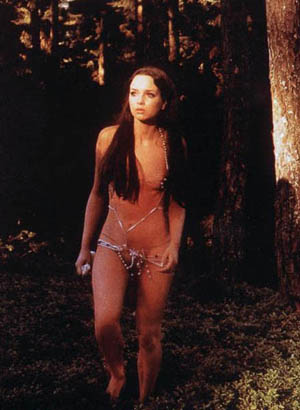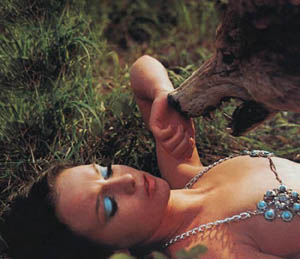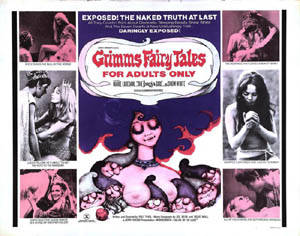 Although Nudie King RUSS MEYER is credited as the director of this version of FANNY HILL aka MEMOIRS OF A WOMAN OF PLEASURE don't be looking for the usual big bossomed babes here. Shot in England and starring the somewhat diminutive LETICIA ROMAN, the accent is more on bawdy comedy than bare breasts. But the signature quick cuts and offbeat comedy MEYER was known for are on display as are a gaggle of gals gorgeous enough to warrant a PLAYBOY pictorial prior to its original release.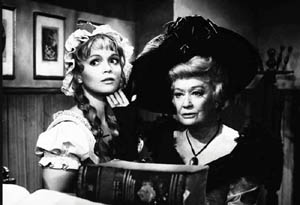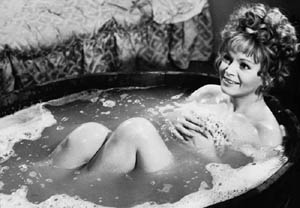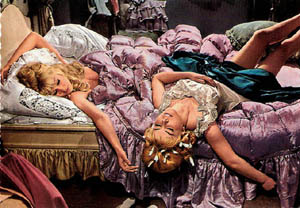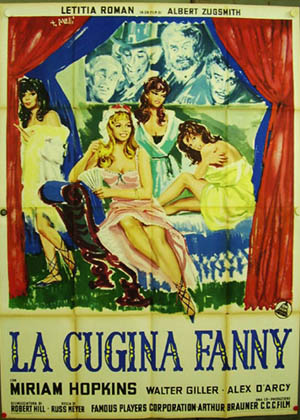 Click on to your title of interest to find out more and take a look at our GALLERY section for a revealing glimpse at the leading ladies who readily made themselves available for exploitation. No need to thank us as it is our pleasure to serve as always.
April 2012
This month CINEMASIRENS celebrates warm weather and the female stars who have undressed for success for our viewing pleasure. Bathing suits and lingerie abound in our first ever HOT FLASH SALE and it is a veritable feast of flesh when you see such lovely ladies as JAYNE MANSFIELD, ANN-MARGRET, PAMELA TIFFIN, URSULA ANDRESS, CANDACE BERGEN and CARROLL BAKER bare their bodies and souls onscreen.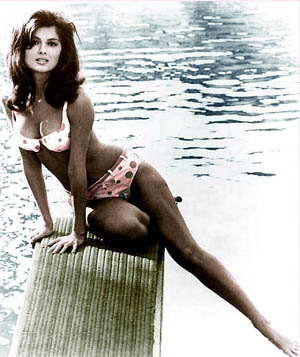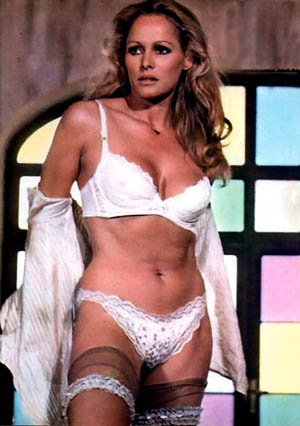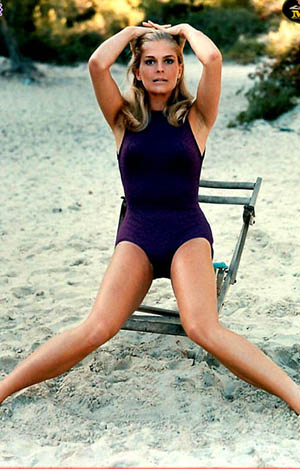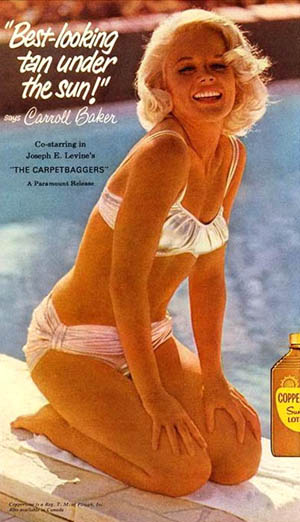 We are presenting the following dozen movies at the bargain basement price of $10 EACH: 1030 pm Summer Boy On A Dolphin La Piscine/The Swimming Pool Restless Slave of the Cannibal God Station Six Sahara Sweet Ecstasy The Day the Fish Came Out The Fat Spy The Pleasure Seekers The Sweet Ride The Witch Who Came In From The Sea Now is the time to take advantage of this huge PRICE REDUCTION sale so check out the title(s) of your choice and add to your collection of CINEMASIRENS, And to further celebrate the glories of unadorned damsels, JAYNE MANSFIELD, who probably posed in more bathing suits than any other Fifties starlet is a welcome addition to our GALLERY this month so check out the photos, It has been one of the warmest Winters on record and we welcome the opportunity to add to the Heat Wave with our HOT FLASH SALE. You're welcome!
February 2012
It would appear that the old saying "everything that goes around comes around" would be completely applicable in the year 2012. From our viewpoint the fact that young women are now dressing in miniskirts and boots, applying heavy mascara and long eyelashes, and teasing their hair to the sky is a clear indication that the "Swinging Sixties" has resurfaced in the modern world once again. Using that as our guideline, CINEMASIRENS happily returns to the era with the following slices of life from that very open and sensual period of history with the following films:
THREE IN THE ATTIC was a timely drive-in smash when first released in 1968. With a physically appealing cast featuring the gorgeous YVETTE MIMIEUX and babyfaced James Dean look-alike CHRISTOPHER JONES, it holds up today as a reflection of the sex-drugs-and rock & roll mentality of the time. Ebony beauty JUDY PACE was also being promoted heavily as a starlet on the rise, and its popularity prompted her appearance in a sequel with JOAN COLLINS two years later.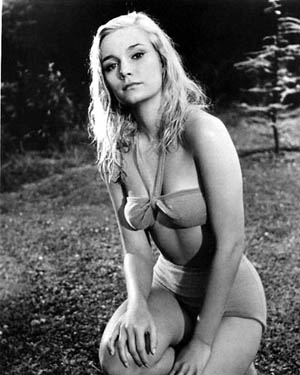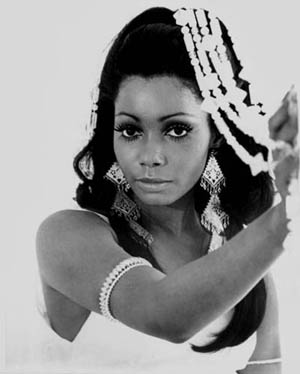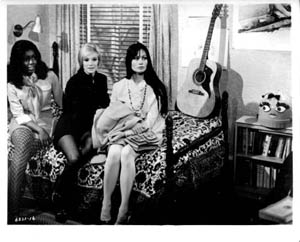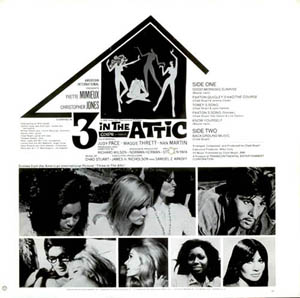 THE MODEL SHOP brought French director JACQUES DEMY and star ANOUK AIMEE to Los Angeles in this "art" film we first saw in our teens. The versatile GARY LOCKWOOD headlines as a brooding architect about to be drafted, and under-rated blonde beauty ALEXANDRA HAY is a supporting player along with some interesting cameos from recognizable character actors of the period. Definitely worth revisiting after all these years in the vault.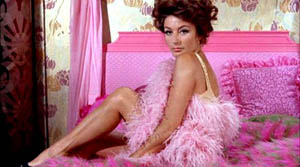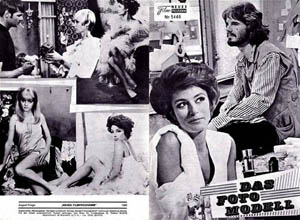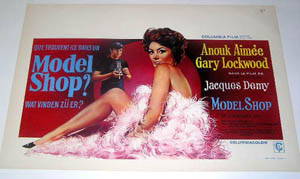 When a nude pictorial of sultry singer BARBARA McNAIR appeared in PLAYBOY MAGAZINE to promote her appearance in IF HE HOLLERS LET HIM GO it caused quite a stir. Both the layout and her love scene with RAYMOND ST. JACQUES would be considered tame by today's standards, but it certainly helped at the box-office. Even prim and proper DANA WYNTER doffs her duds in this timely melodrama when the civil rights movement was just starting to gain momentum in the United States, so check it out.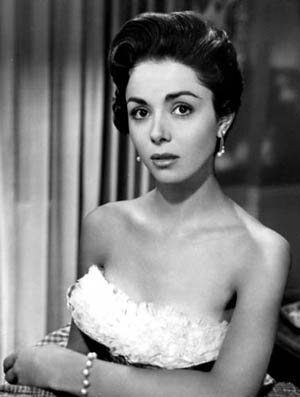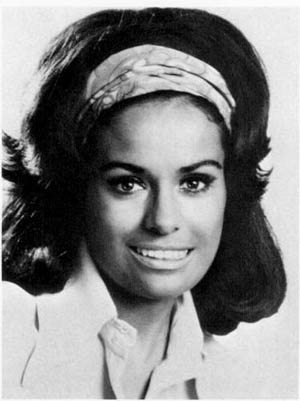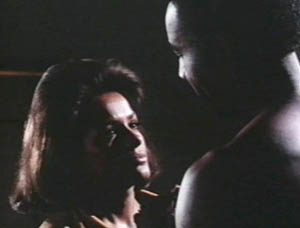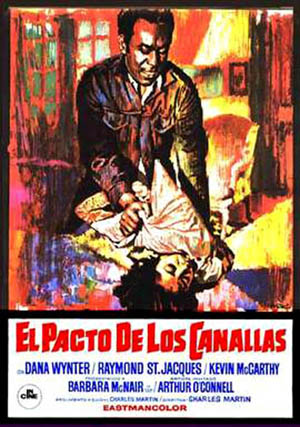 Click on to your title of interest to find out more and take a look at our GALLERY section for new uncoverage of the lovely YVETTE MIMIIEUX. And as always there's more to see of these bodacious beauties at both www.facebook.com/pages/CinemaSirens/93719705291 and the CINEMASIRENS YAHOO GROUP.